The brand label that inspires confidence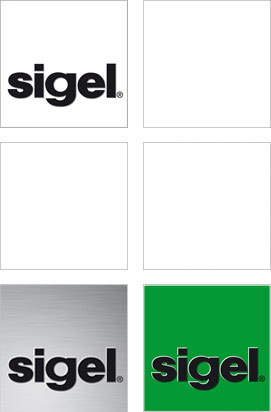 For many years, consumers have placed their trust in the Sigel brand label. It represents everything that makes Sigel special: innovation, style and the intrinsic value of high-quality products, which have been developed with a high level of creativity and an instinct for the different needs of the users. Sigel has created two different brand labels - one in green, one in silver - to address these diverse needs, all under the umbrella of the white Sigel logo.
Sigel Workflow: a symbol of modern efficiency
Sigel's green brand logo indicates products that make working processes simpler, more reliable and more efficient. Sigel stands for first-class quality and functionality.
Sigel Style: a symbol of stylish representation and presentation
Presentation: beautiful, exclusive designer products of the highest standard carry Sigel's premium silver label. This logo signals products that represent an individual's personality, as well as presenting companies in the everyday business world. Visible and tangible - a real experience for the senses.