Sustainability as a guiding principle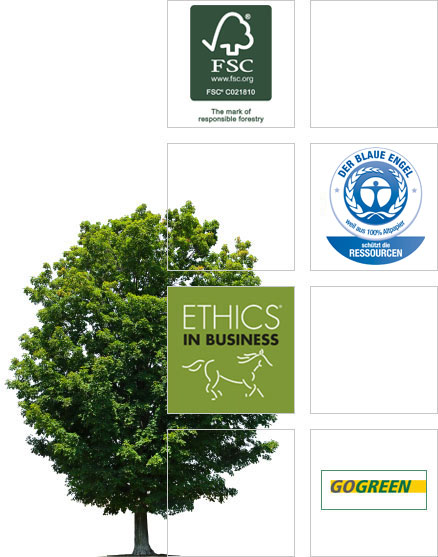 Sigel is deeply committed to sustainable business activities, and this is followed through consistently in all areas of the company. The guiding principle of value-oriented corporate management aims to protect the interests of the customers, the staff and the shareholders in equal measure, and to show social responsibility in society itself.
A top priority at Sigel is providing first-class service to fulfil customers' needs, in order to safeguard the future of the company and preserve jobs. The "Ethics in Business" initiative's award for ethical, social and ecologically responsible business attests to the successful implementation of this maxim.