The easy way to print your photos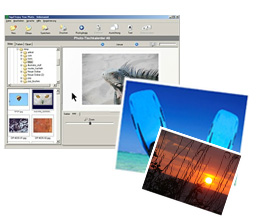 FREEWARE
Enjoy Your Photo
Perhaps you want to present photos from your holiday, a family celebration or a wedding in a beautifully designed setting; maybe you are looking for a creative gift idea.
With Sigel's "Enjoy Your Photo" design software, you can create an individual layout and print out the pages on Sigel's Top Photo Paper using an inkjet printer. Our design software comes with a huge range of options:
drag pictures to the required position with drag&drop, zoom, reposition, rotate, edit the picture with the filter function, and exchange pages or pictures as required.
Add a coloured background or insert a personal text.

Free download
ZIP (8,43 MB)
Software features:
for all Sigel Photo Books, Photo Calendars, Photo Papers, Labels for Bottles and Photo Balloons
Choose your template