artetempus® - the new design of our times.
artetempus® design wall clocks: timely design in any room. Clocks for interiors that move with the times. Unusual wall clocks that are stylish statements of the way we live today. Aesthetic and highly functional, with a striking use of minimalistic details and an effective combination of materials, they are a clear expression of quality. Four collections, four statements of quality and class: from elegant and sporty to unfussy and modern.
artetempus® makes its mark in international competitions
The artetempus® collection received its first award, the red dot award 2014, just after it was launched. And it didn't stop there: these beautifully designed wall clocks were also nominated for the German Design Award 2015. Go to the awards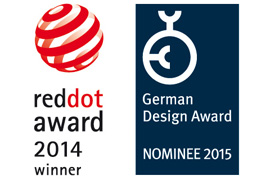 Design wall clocks - the collections
Elegance with a sporty touch
Clarity from start to finish, with a technical slant. The round shape and the meticulous detail of the markings create an impression of sporty precision. The matt case provides a fascinating contrast to the polished glass front, its unusual depth turning the clock into a striking accessory for any wall.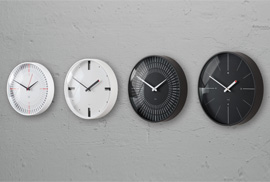 Brilliant aesthetics centre-stage
Cool, reduced and with an elusive quality: that sums up these aesthetically appealing wall clocks. The contemporary app design adds a touch of class along with the expressive graphics on the dial. Minimalistic, functional or with an optical illusion for an element of surprise. The combination of glass and the white, high-gloss case complete the overall impression.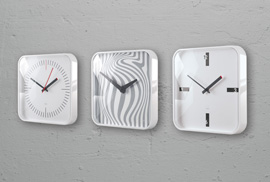 Avant-garde in its essentials
Succinct design that makes a point. Contemporary, colour-contrasted hands and a deep-cut, curving line are all it takes to give these designer wall clocks their unusual, stylish look. In distinctive matt black or classy white with glossy sides, they will become an icon of our times.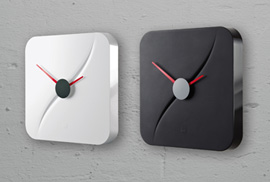 Modernity inspired by style
Delicate sophistication that makes a statement. The understated raised markings, tone on tone with a dial that gently curves inwards, are the main style element on these contemporary, minimalistic wall clocks. Eye-catching and exquisite, authentically modern and with a distinctive character. In five fresh matt colours, always in keeping with the times.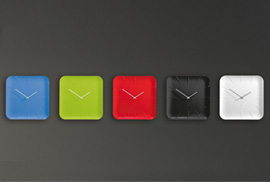 Top quality
The quality-tested quartz movements are very quiet. The movement is encased by the back cover. The hands glide smoothly around the dial. There is a choice of analogue or radio-controlled movement. All of the design wall clocks are battery-operated.