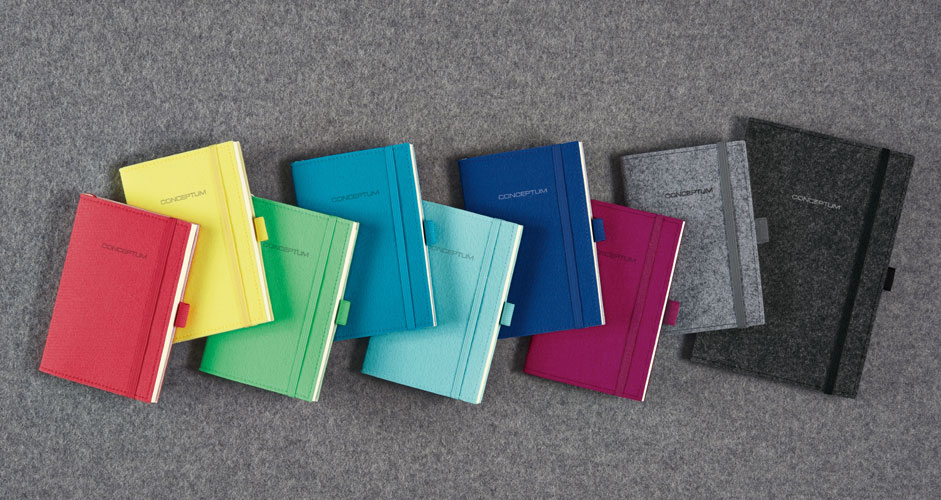 CONCEPTUM® Look - Notebooks with special aesthetic appeal.
Notebooks in the CONCEPTUM® LOOK range are bound to impress as lifestyle accessories with a unique design. They come with stylish surface finishes and high-quality cover prints using embossing or made of unusual materials. Aesthetics that can be seen and felt.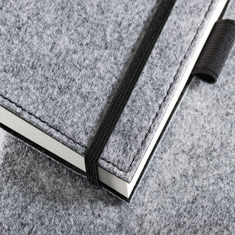 An experience for the senses with a natural charm all of its own.
Experience the fascination of felt: this appealing, soft material is fitted snugly around our notebooks. The effect is incredibly warm, simple and sensuous. Which one would you go for – the A5 or A6 format? In a classy shade of grey or a choice of rich colours?
CONCEPTUM® collection Felt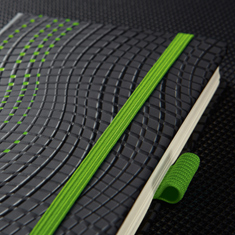 Understated, dynamic, sporty
Embossing and spot varnishing on a matt, anthracite-coloured background give these notebooks their unusual surface feel. Shimmering squares show fascinating hints of accent colours, in perfect keeping with the popular metallic trend.
CONCEPTUM® collection Flow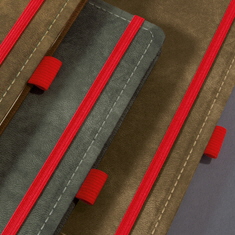 Velvety, with contrasting colours and a clear design language
The CONCEPTUM® Vintage collection in the contemporary used leather look is a classy, stylish everyday companion. Thanks to the velvety soft-touch coating, not only do the covers look like genuine leather, they also feel convincingly real.
Go to the Vintage notebook collection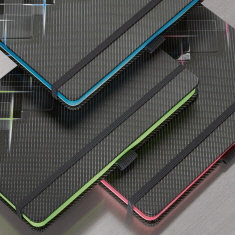 An elegant, sporty design statement
There is a hint of casual elegance to the contemporary design of the Drive notebook collection, created by the spot varnishing, neon accents and occasional patches of embossing. The Drive collection is available in A5 and A6 with lined page ruling.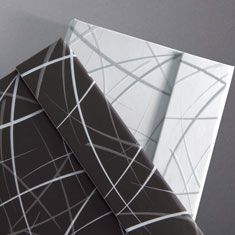 The perfect balance of clear lines
For a light, airy feel, choose one of the notebooks from the CONCEPTUM® Sphere collection. Gently curving, pastel lines decorate the covers of this appealing collection. A concealed magnetic fastener adds a classy touch to the clear lines and elegant design.
CONCEPTUM® collection Sphere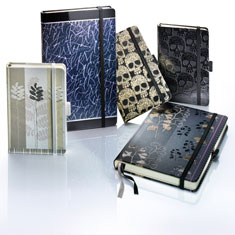 The collections
The CONCEPTUM® Look series is bound to impress with all of its attractive, luxurious collections. The notebooks are absolutely captivating lifestyle accessories that underline their owner's personality.
To the collections