CONCEPTUM® – Elegant, modern and reduced to the essentials.
That's the CONCEPTUM® Pure range, where international award-winning design meets a passion for detail. Classy books with the unusual "Softwave" surface – see and feel that they are one of a kind. Carefully selected materials and top quality combine with absolute elegance to become your stylish companion throughout the day.
A unique feel – CONCEPTUM® hardcover with the unusual "Softwave" surface.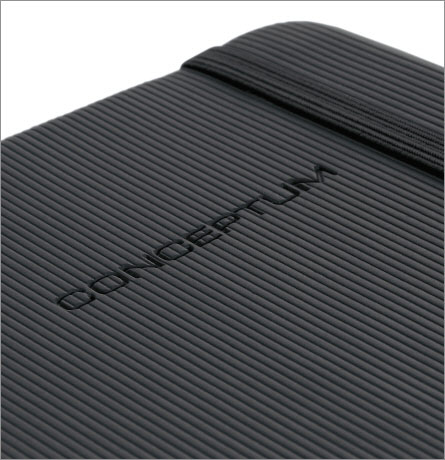 Feel the difference: the fascinating surface will send your fingertips on a voyage full of impressions. Choose from A6, A5 or A4.
CONCEPTUM® Pure black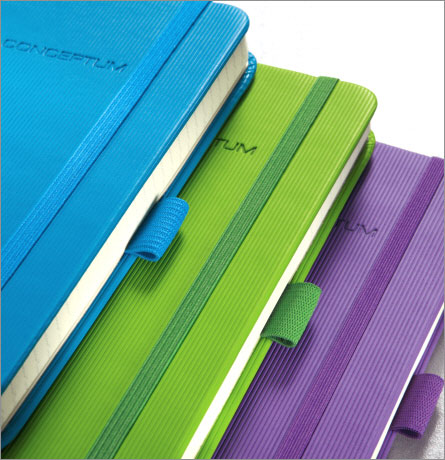 CONCEPTUM® Notebooks are stylish companions, both in business environments and in the private sphere. In classic, discreet black or brown, or in brilliant colours such as pink, green or turquoise … it is the unusual "Softwave" surface that makes them so special. It is not without reason that the CONCEPTUM® collection has won several international design awards.
CONCEPTUM® Pure colour
CONCEPTUM® hardcover in the A4+ format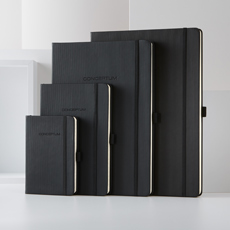 CONCEPTUM® hardcover Notebooks in black now come in A4+. This new format provides plenty of space for your notes and thoughts. It is also perfect for inserting and filing documents. There is room for papers and documents up to A4 in size in the quick pocket or archive pocket. The practical archive pocket comes with two integrated card slots.
Go to the A4+ format
The magnetic fastener – elegant and functional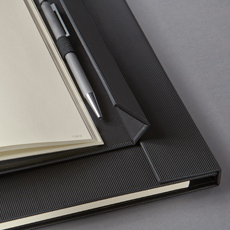 The classy CONCEPTUM® Notebooks with the exclusive "Softwave" surface now also come with an attractive, practical magnetic fastener. This means that slips of paper, business cards, tickets and other loose papers cannot fall out of the book. The pen loop inside the cover holds a pen or pencil securely in place. The notebooks with the high-quality magnetic fastener are available in a choice of four formats: A4, A4+, A5 and A6.
Go to the notebooks with magnetic fastener
Pliant and flexible – CONCEPTUM® softcover.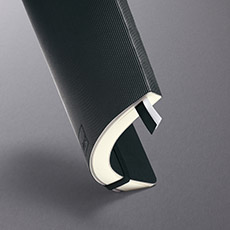 Fans of the "Softwave" surface will definitely get their money's worth with our softcover notebooks. What's more, the cover in the classy leather look is also flexible and supple. The CONCEPTUM® softcover books are designed to impress with covers in white, black or red, or a choice of contemporary business colours, in formats A6 to A4.
To the Notebooks, Notepads & Journals