PageMarkers – incredibly versatile and absolutely indispensable
More likely than not, you will be used to working with PageMarkers. Considering the flood of information in the office, at college or at school, it's hard to imagine trying to work without some kind of aid to highlighting. However, these practical adhesive strips have also become indispensable in the private sphere. The self-adhesive PageMarkers help you find your favourite recipe or show you which article you read last in your magazine. And if you want to leave a brief message or jot something down as well as marking a page, that's no problem with Sigel PageMarkers, either. Simply write a key word or short message on the adhesive strips and use them to highlight entries or documents. Perfect highlighting – perfect organisation.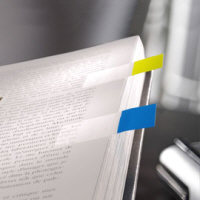 Intelligent design: transparent, luminous and durable
The transparent, tear-proof PageMarkers are ideal for clearly structuring and marking information and appointments. They highlight important information without covering the text or your notes. The arrow PageMarkers also save you time by guiding you through the daily jungle of information. These marker strips come in many expressive, luminous colours and are made of hard-wearing film. They are available in a handy pocket or practical dispenser. The PageMarkers could not be simpler to peel off and reuse.
Go to the film PageMarkers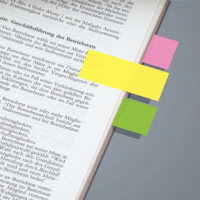 Incredible: versatile, practical and recyclable
The colourful paper PageMarkers are incredibly varied and versatile. Organising, structuring, dividing up information and highlighting could not be simpler with these adhesive strips. These environmentally friendly aids to organisation come in many contemporary colours and formats. They are self-adhesive and, it goes without saying, can be written on. Stored in a practical pocket, they are always on hand. They peel off cleanly, can be recycled and are made using solvent-free adhesive.
Go to the paper PageMarkers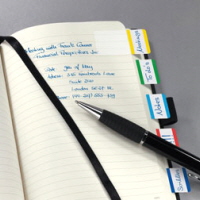 Be systematic: flexible, individual and durable
A clear system is half the battle. Use these tab markers to create flexible indexes and add structure to any file or notebook. Thanks to their durable plastic and strong adhesion, the tab markers are a particularly good alternative to classic indexes. Loose sheets of paper can be quickly transformed into a clearly organised index. In files, reference books, notebooks or planners – the tabs can be exchanged and updated as often as required and individually labelled. The tab markers are made using solvent-free adhesive.
Go to the Tab Markers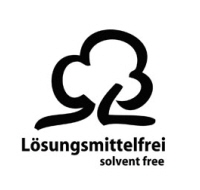 Perfectly organised and environmentally friendly
Quality and sustainability are important factors in the design of our adhesive strips. Our paper PageMarkers are made of recyclable material. As a matter of principle, all PageMarkers and Tab Markers are made using completely solvent-free adhesive – for the sake of our health and of the environment!