Paper desk pads — pleasant to write on with lots of space for creativity
Desk pads are practical, decorative accessories for any desk. They protect the surface of the table, provide plenty of space for jotting down thoughts and notes, and boost your creativity. Whether you're speaking on the phone or working out ideas – a desk pad you can write on is always on hand when you need to make notes. At the same time, paper desk pads certainly don't need to be plain or boring.
You will find a wide range of paper desk pads here: choose from blank versions, a variety of attractive designs or versions with a printed calendar.
Go to the paper desk pads
Paper desk pads — pleasant to write on with lots of space for creativity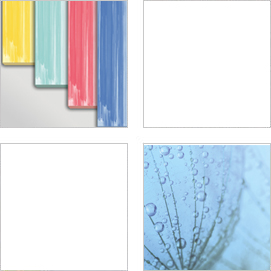 Our desk pads in a choice of modern colours are guaranteed to catch the eye. Colours have a strong influence on our mood, creativity and energy. Choose from relaxing blue, stimulating red, sunny yellow or fresh mint. Contemporary design also features prominently in our desk pad range. Beach or flower motifs, a map of the world or modern 3D effects: attractive packaging for a highly practical desk accessory.
Desk pads with a difference — relaxing yet challenging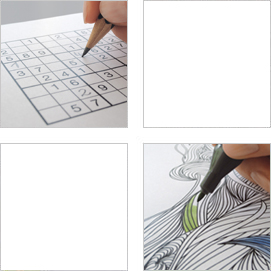 Take a break with Sudoku! Our "Short Break" desk pad is full of fun puzzles to do when you're taking a quick break from work. This desk pad comes with a total of 80 different puzzles with different levels of difficulty. If exercising your brain seems like too much hard work, the "Relax" paper desk pad with its beautiful motifs to colour in is perfect for you. Discover the trend: doodling and colouring in is relaxing yet also boosts concentration.
Desk pads — practical aids to organisation at work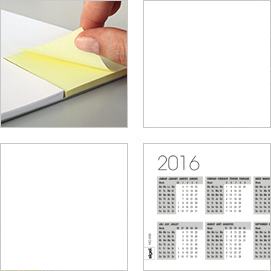 Paper desk pads are an extremely useful accessory for the office that help you organise your work. They provide space for jotting down important notes and ideas. Equipped with a calendar, they give you an overview of the current year and all of your important appointments. The "Memo" desk pad comes with an additional feature: an integrated sticky note pad is always on hand.
Desk pads in the tried and tested Sigel quality
Paper desk pads from the Sigel range always deliver the same superb quality. The sturdy gluing along the bottom edge and partial gluing along the top edge prevent dog-eared corners. The stiff back cover keeps the pad smooth and flat on the desk.
Go to the paper desk pads